The Scottish Club held their Annual Open Day on Sunday 17th May 2015 at Wallyford, East Lothian, home of the St Clements Wells Flock, by kind permission of Janice Laird. The venue was a lovely location with views above Edinburgh and out across the Forth.
The day commenced with an informative talk from Dr Neil Sargison from the Dick Vet School about his experience of sheep and goats around the world. The talk was very interesting and there was lots of questions afterwards. His talk made us realise how advanced livestock husbandry is in this country compared to other areas.
Janice spoke about her business enterprises and how she got into the Zwartbles breed and the development of her St Clements Wells flock. This was followed by a parade of cattle from her dairy and Hereford herds.
The day was concluded with a walk through the sheep, Zwartbles and Hampshire Down's, there was a couple of crosses in the field too. We are truly indebted to Janice and her team for organising a great day out and also for serving us all a lovely BBQ lunch complete with burgers and ice cream which were produced from Janice's cattle herds.
A raffle was also held to raise funds for Scottish ZSA funds.
Below is a selection of photos from the open day.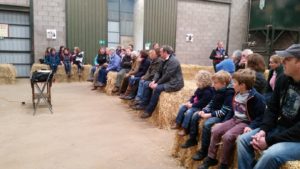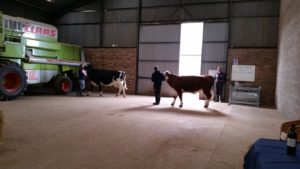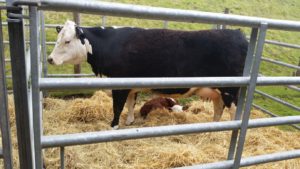 Report submitted by Sammy Stewart