Event Report for Scot Sheep BlythBank West Linton Peebles on June 1, 2016
A lovely sunny day brought the crowds to the bi annual NSA Scot Sheep held at BlythBank farm Peebles by permission of the Campbell family who not only farm sheep and cattle but also are the UK's largest egg producers.
The ZSA unveiled their new stand which was well received and a steady flow of interested visitors came through the shed throughout the day. The stand had five sheep on view kindly loaned by Ailsa Dickinson two shearling gimmers and a ewe with Texel lambs at foot weighing in at a respectable 34 and 38 kg and were March born, these certainly attracted some interest. Many thanks to all those who helped on the stand on the day. The ZSA's next event will be NSA South Sheep on Tuesday 7th June.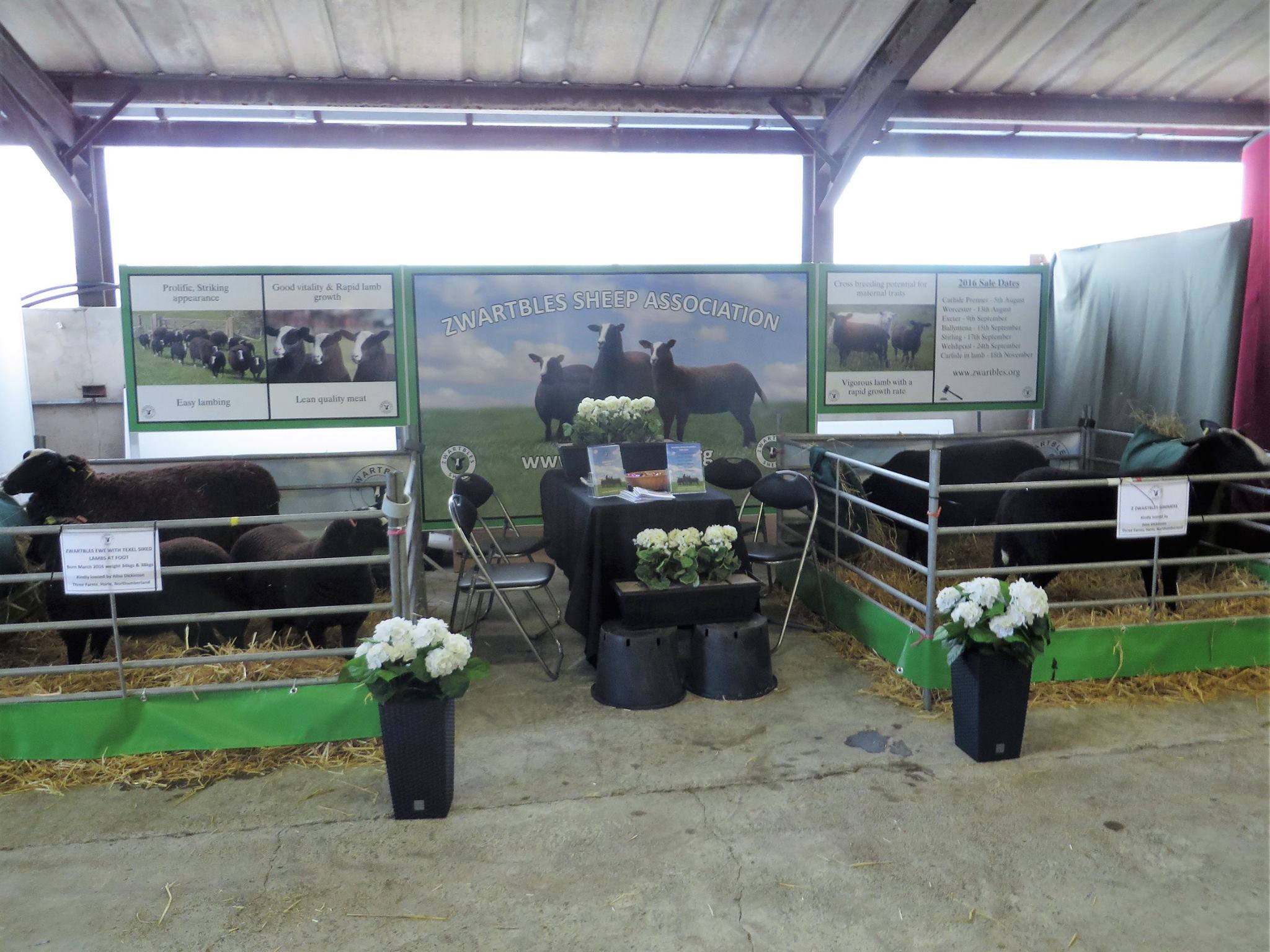 Report submitted by Ailsa Dickinson