Worcester
Zwartbles to 800gns
The sale at Worcester this year attracted a capacity
crowd with buyers from across the country and a buoyant trade throughout.
For the second year running, the sale was topped by a shearling ram; this time it was the turn of the South West with Atherington
Constaple, Lot 107, who stood first in his show class and produced by Jacqueline Holman & David Mugridge of the Hatches flock in Devon, selling for 800gns, and returning to Devon to join the Mardle flock of Mary-Julia Cornish. He was joined on his trip to the Mardle flock by the second highest priced sheep of the day, a ram lamb, Lot 118 Greenhill Del Boy, a very canny substitute by his
breeders Martin & Sophie Preston. He stood second in his class and sold for 600gns. 500gns bought Lot 124 Brickfield Dodo,whilst the winner of the young ram lamb class, Cynefin Deinol, Lot 122, made 400gns.
Top priced female was a lamb from the Hatches flock, Lot 189, Hatches 606-266D, who sold for 620gns & went to join the Brookdene
flock of Raymond Heigh in Yorkshire. She was closely followed by another Hatches ewe lamb, this time Lot 186, Hatches 606-262D, winner of the young ewe lamb who is another to join the Mardle flock. She realised 570gns. Following closely on her heels was Conwy Doe Doe, sold by her breeder Heather Hughes for 440gns to the Grove Park Flock. 
The show champion, a shearling ewe produced by Olwen Hughes-Owen, Lot 143 Cynefin 251-658C, realised 500gns, the 3rd best
price in the females and she has gone to join the Pinfold flock of J Robb. 310gns was paid for the 2nd top priced shearling ewe. Lot 154 Bunshill 81-109C, produced by her breeder Alison Smith and away to Llandrindod Wells, Powys. 
Averages:
2 Shearling Rams £540.75
7 Ram Lambs £399
4 Aged Ewes £181.12
22 Shearling Ewes £221.93
36 Ewe Lambs £252.29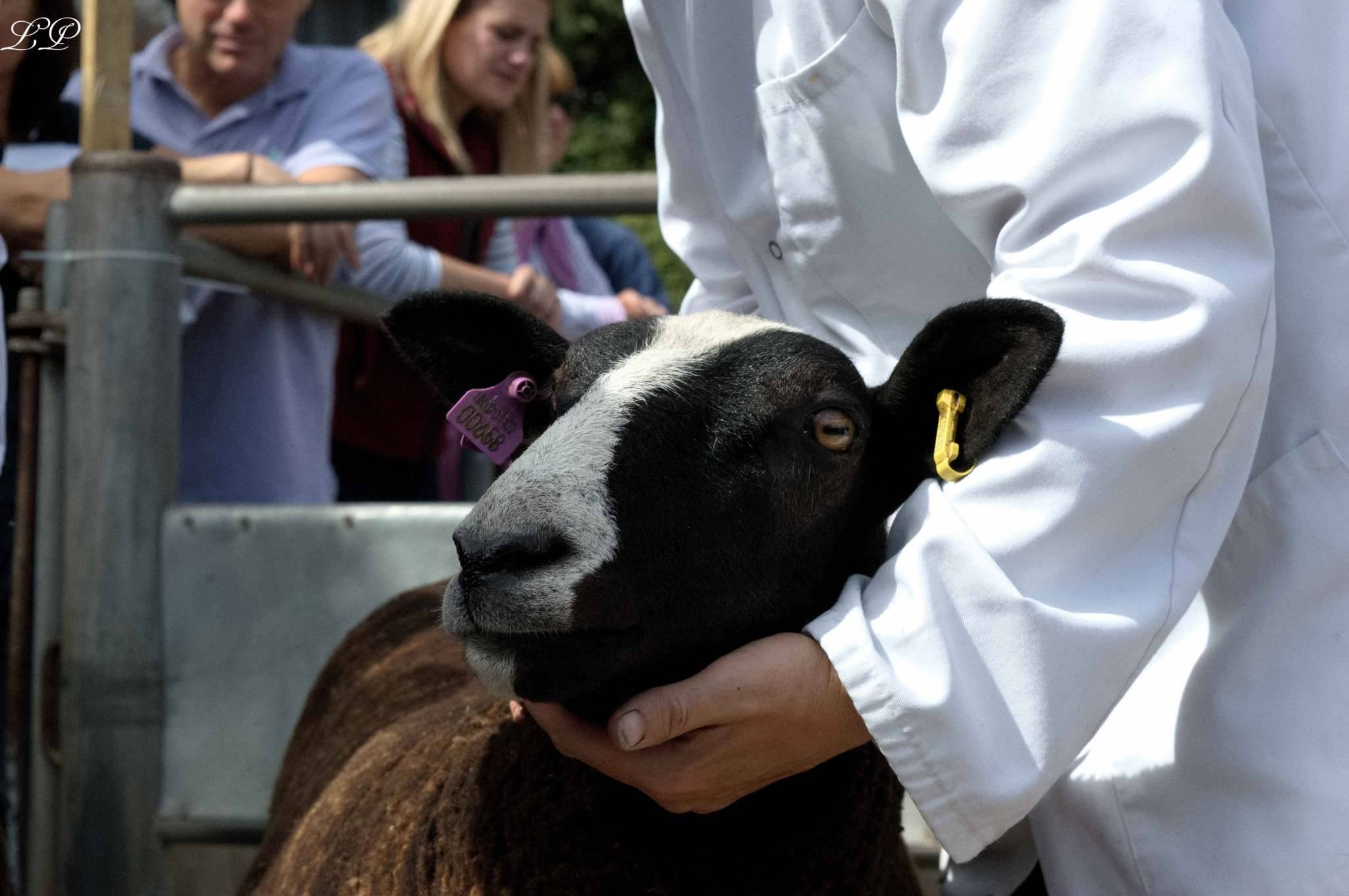 Photograph courtesy of Leonie Pryor.
Report submitted by Anne Robinson